natural Colour
When The Macallan 1824 Master Series was conceived, the intention behind it was to showcase the range of natural colour inherent in its beautiful whiskies. In The Macallan Reflexion (RM4,000, S$1,270) – which sits above the Rare Cask, this whisky attains an increasingly complex character through intense interaction with smaller Spanish and American 250-litre hogshead casks and hence, the colour of blood orange.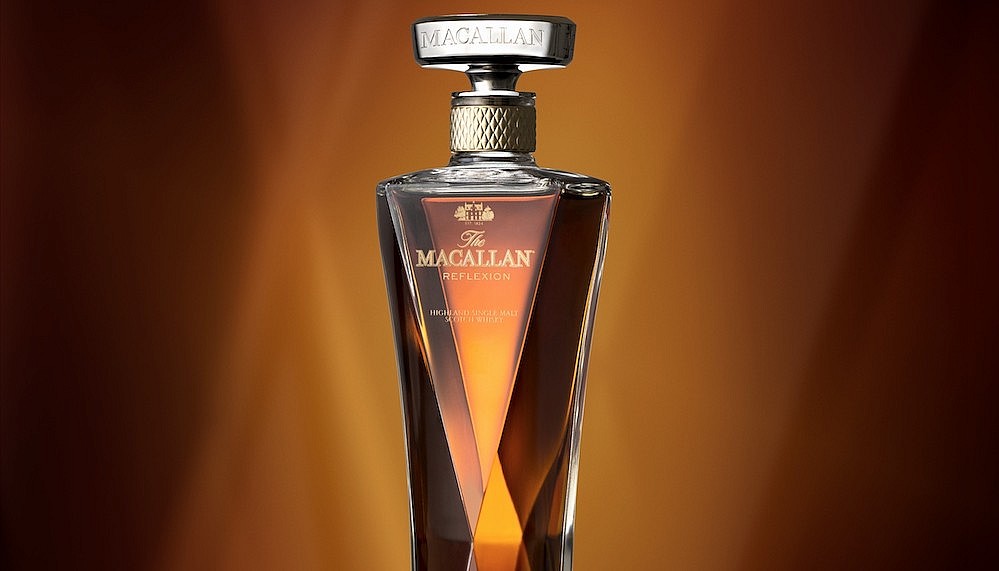 Influenced by these first-fill sherry seasoned oak casks, the liquid offers an aroma of orange and citrus fruits, with fresh zest and green apples. It then segues into chocolate, caramel toffee and white chocolate truffles with a final olfactory arrival of bananas.
The mastery of cask selection by Bob Dalgamo, Master Whisky Maker at The Macallan, is patently demonstrated in the palate which begins with a citrus zest; before becoming ever more succulent with oranges, raisins, sultanas and hints of cinnamon and finishing gently with toasty oak.
---