fragrant offerings

It was 2015 when Turnbull & Asser first commissioned Floris — the longstanding London perfumer — to craft a bespoke scent that captured the essence of the brand's flagship location at 71/72 Jermyn Street in London. The partnership between Turnbull & Asser and Floris was a logical one, as the two brands share the same block in London, with many longstanding clients being regulars of both historic retailers.
The fresh and woody aroma struck a chord with the store's regulars in an instant. And before long, there was far more demand for the hand-poured fragrance than there was supply. The gentlemen's bespoke shirtmaker is releasing a variation of the beloved scent. Called the 71/72 Eau De Parfum, the fragrance will be available online and in the brand's worldwide boutiques.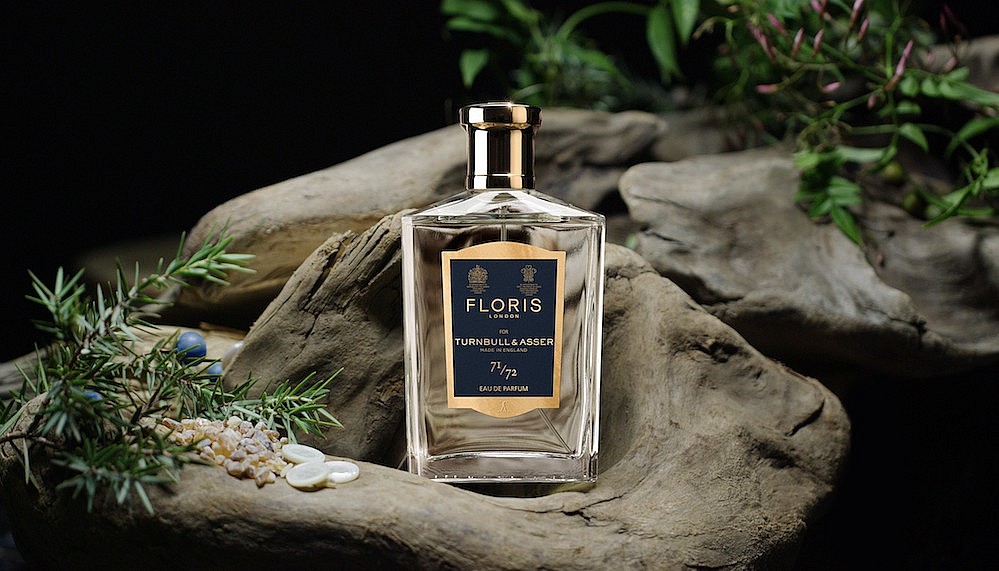 Enticing top notes of bergamot and juniper, grounded with mid and base notes of oud and sandalwood, make the fragrance light and fresh. And while different scents blossom depending on the season, this is one that's an ideal candidate for year-round wear. While a production count has not been stated at this time, we suspect the supply won't be around for long.
---