royal penmanship

A great mythos surrounds the downfall of the Romanov dynasty. It is a part of Russian history that upon first glance reads like a piece of fiction — a rising rebellion, the spooky character of Rasputin, the grandeur and extravagance of a royal family, then their brutal execution. (All that seems to be missing is a cursed trinket or a host of flesh-eating fairies.) So it's no wonder that David Oscarson chose this rich and vibrant legacy to be the focal point of his newest limited-edition writing instrument collection, Russian Imperial.
The Romanovs reigned over the Russian empire from 1613 to 1917. Immaculate architecture arose during the period, and during Tsar Nicholas II's rule, Peter Carl Faberge and his goldsmiths — particularly Faberge workmaster Henrik Wigstrom (the subject of Oscarson's very first release) — created the famed Imperial Eggs. The attention to detail and craftsmanship that went into each of these Imperial Eggs provided a great deal of inspiration for Oscarson, which is showcased in not only the design of the pens but also in the materials used. Guilloche sunbursts and hot enamel wrap the cap and barrel of the writing instruments, while an intertwining double-leaf overlay in sterling-silver or gold vermeil adds the finishing touches to the style.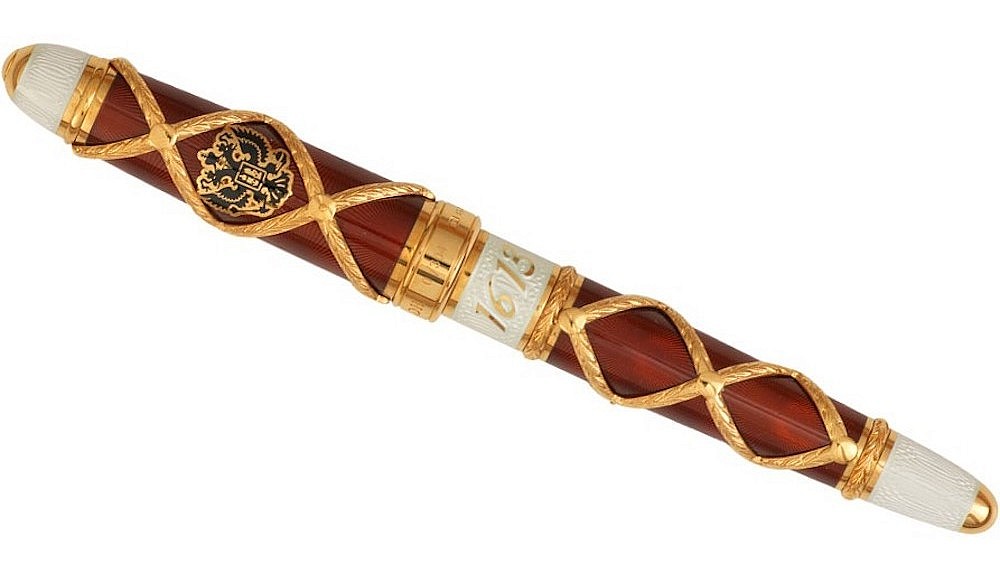 Never one to leave a detail behind, Oscarson's Russian Imperial collection is dripping in Romanov history. The family's Double Eagle crest can be seen on the cap as well as on the gripping section above the 14k gold nib, while the dynasty's ruling years are displayed on a slice of white enamel. The Russian Imperial limited-edition series is offered in four variations: ruby, emerald, sky blue, and sapphire. The collection will be limited to 304 pieces per colour — a tribute to the length of time the dynasty ruled — and comprises both fountain pens (US$5,900, S$7,700) and rollerballs (US$5,700, S$7,400).
---