some restraint, please

The final Fifty Shades of Grey film series has recently been released. We don't know how many closet fans there are, but here is a luxe story for those that identify with Christian Grey (or Anastasia Steele, for that matter). Surfacing on fashion retail site Grailed recently are a pair of Gucci handcuffs designed by Tom Ford that date back to the year 1998, back when the designer and Carine Roitfeld were pushing the envelope with provocative fashion statements.
The silver-plated cuffs were made during the time when Italian socialite Patrizia Reggiani was sentenced to a 29-year jail sentence for hiring a hitman to kill Maurizio Gucci, the grandson of Gucci founder Guccio Gucci and her husband. Legend has it that this was a thinly-veiled message to assert the house's resilience, evoking the lore of Italian organisations and The Godfather.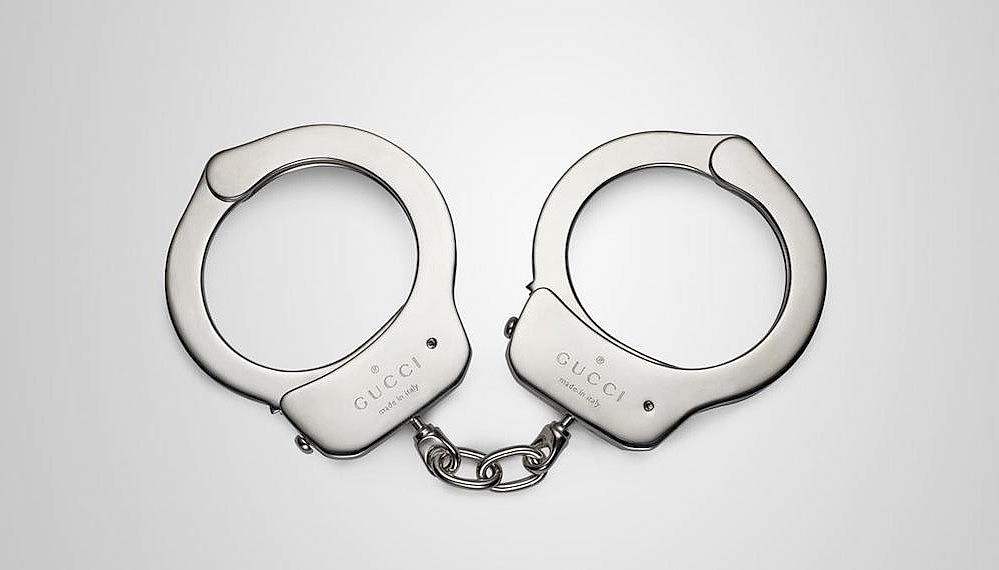 Having been displayed at Gucci's flagship shop in Florence and forming part of artist Sylvie Fleury's creations, this little piece of history – in its own dust bag and silver box – didn't come cheap. Grailed listed the price at a cool US$65,000 (S$85,000). That's an eye-watering amount, but for a lucky someone, these handcuffs were worth it.
---