playing with fire

Tattoos, flowers, bondage gear; architect Peter Marino is comfortable with dichotomies.
For decades, the renowned New York architect has worn an iconoclast's uniform — black, studded, leather and crystal clear in its objectives — and held the ultimate design pedigree. He's fashioned everything from Chanel, Bulgari, and Dior boutiques to luxury condominiums and chic private residences.
His latest creative feat, a limited-edition collection of vases for the Italian artisan Murano glass company Venini. It may be smaller in scale, but it's still spiked with the same rebellious, stratospherically luxe attitude.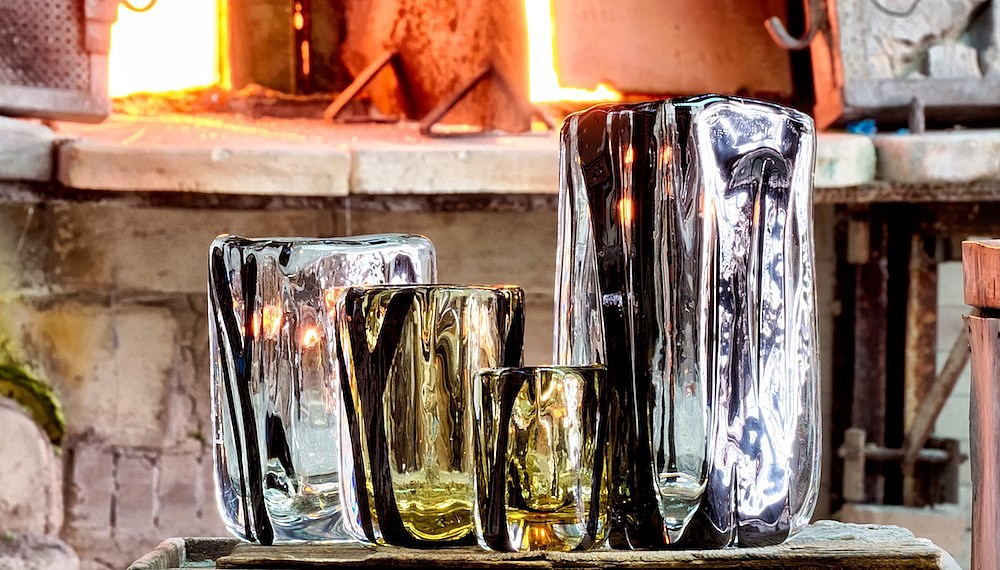 The Art Of Glass
With thick, opaque bands, the Black Belt collection is a bodacious offering. There are four shapes (oval, square, triangular, and figure-eight) in three sizes. Each possesses the aqueous, contoured look of a series that flirts with both sides — function and art — without a trace of guilt. Marino kept the palette interesting, with no easy basics or well-behaved blues. The designs are available clear or in shades of pink, chartreuse and amber.
Glass-blowing is a labour-intensive art. Venini has been at it since 1921, pulling from traditions and techniques dating back to the 13th century. Black Belt was an aesthetic and technical challenge, which meant Venini deployed their master craftsman for the series. To achieve the layered effect of colour and clarity, artisans found themselves scaling a steep learning curve. They worked on a technique known as "a sbuffo" (which means "puffed") paired with a process called "sommerso" (or "submerged").
The collection comes in four shapes and three sizes

Only 349 pieces in each size and colour were produced

Molten manufacture
Only 349 pieces in each size and colour have been produced. It's a fitting reminder of not just the ephemeral nature of glass, but of how unforgiving the material is. And that's even for an acclaimed designer like Marino.
---